Hans cottage botel spells one of the most exciting and tourist oriented sites in the hotel industry. The hotel offers some spellbound and fascinating facilities to the delight of the visitors. The environment itself is carved out of the woods or a dense forest.
Enjoy delightful gardens and meandering plants of nutritious passion fruit being harvested and sold on a sailing bar and restaurant- the restaurant is located on a man-made lake – Lake Hanson.
The lake offers sailing, fishing and boat riding to the amusement of guest. More astounding and fascinating are crocodiles Do not panic! – These are friendly crocodiles and they mean you no harm.
The hotel also offers sporting facilities:
As lawn tennis, table tennis, gym and exciting walk through the woods. Enjoy a well- catered and classic swimming pool.
 For the accommodation- enjoy a sleep in calm, cosy and serene atmosphere of Hans cottage botel
-Nature's treasured environment. Self-catering villas for families and honey mooners – there is accommodation to suit all pockets.
For a meal – well vexed experienced caterers await you on the sailing restaurant – and from the hands of the mistress spell nutritious dishes.
At Hans cottage sweet memories will always linger on your mind, a turn you stay into one of the most memorable visits of a life time.
We have fully air conditioned rooms for your comfort.
Come and experience nature's treasured environment.
Start your day right with a free full breakfast, served each morning from 7:00am to 10:00am. 
Our swimming pools are open for both guests and the public. 
Our conference rooms are furnished to suit all types of meetings and occasions.
We have free Wi-Fi in all guest rooms and in public areas.
We sell all kinds of crafts, artifacts, body essentials, African apparel and accessories. Visit us for affordable prices.
Join in the experience of watching and petting our most cherished crocodiles in the heart of Lake Hans
Have a memorable and romantic post wedding celebration at Hans Cottage Botel. Choose between our thoughtfully designed honeymoon packages that will surely make the most of your special time together. On offer is also a surprise honeymoon breakfast and lunch tray package with well decorated rooms to make your celebration a memorable one.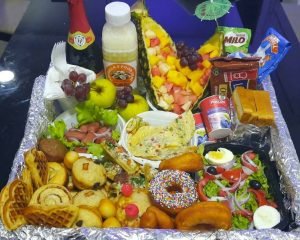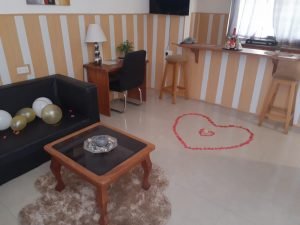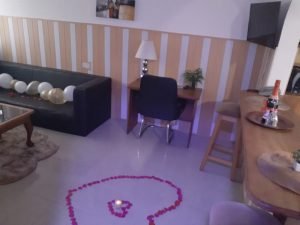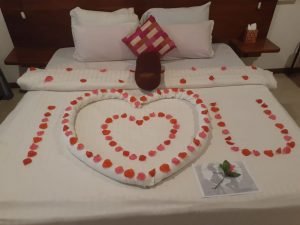 We offer indoor games and outdoor sports as well as aerobics. Our swimming pools are open to both in-house guests and the general public.
We love games too, as we provide our tourists with a standard tennis and swimming facility. Many discovers their talent here giving the game a try. Lets see what you got
Crocodile & Bird watching
Join in the experience of watching and petting our most cherished crocodiles in the heart of Lake Hans while enjoying the amazing sights of different species of birds as they weave their nests on their islands. In and around the lake you may also see some  species of fish and lizards that will blow your mind.